BLUEFISH444 KRONOS WINS TWO BEST OF SHOW AWARDS AT IBC SHOW 2016
13 October, 2016
KRONOS wins Best of Show honours with Installation and TV Technology Magazines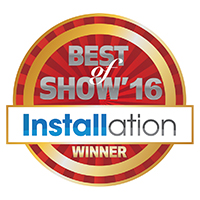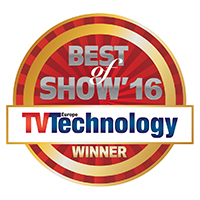 S. Melbourne, Australia, October 13th, 2016 – Bluefish444, manufacturer of the industry's highest-quality uncompressed 4K/2K/HD/SD SDI video cards, were pleased to receive two Best of Show awards at IBC
Show 2016 in Amsterdam, NL, for the new KRONOS range of video, audio and data I/O cards.
The new line extends the feature set of Bluefish444's Epoch video cards, which support up to 4K 60 frame per second workflows. KRONOS is developed for additional workflows requiring Ultra HD up to 8K, high frame rates up to 120fps, high dynamic range and video over IP.
"Given the success we are having with our Epoch range, we were confident KRONOS would rate well with the industry judges." said Craige Mott, Managing Director at Bluefish444. "Still, we are humbled to receive these honours."
The KRONOS range will be available in Q4 2016 with pricing announced then. For further information regarding KRONOS, visit www.bluefish444.com
About Bluefish444:
Bluefish444 is the manufacturer of the industry's highest-quality uncompressed 4K/2K/HD/SD video cards for the Windows, macOS and Linux operating systems. Its video cards are used in broadcast, feature film
and post-production markets for editing, animation, compositing, color correction, restoration, digital intermediate, 3D and IPTV applications.
Bluefish444 cards have been used on award-winning feature films, commercials, music videos and sports events worldwide. Bluefish444's range of video cards are incorporated in video servers, encoders, decoders and character generator solutions by numerous 3rd party OEM manufacturers, in addition to other niche & mainstream applications.
Founded in 1998, Bluefish444 is a division and brand name of Bluefish Technologies Pty Ltd., which is based in South Melbourne, Australia. Its products are distributed via an extensive sales channel of OEMs,
dealers, and system integrators globally. For further information, visit www.bluefish444.com
All trademarks used herein, whether recognized or not, are the properties of their respective companies.