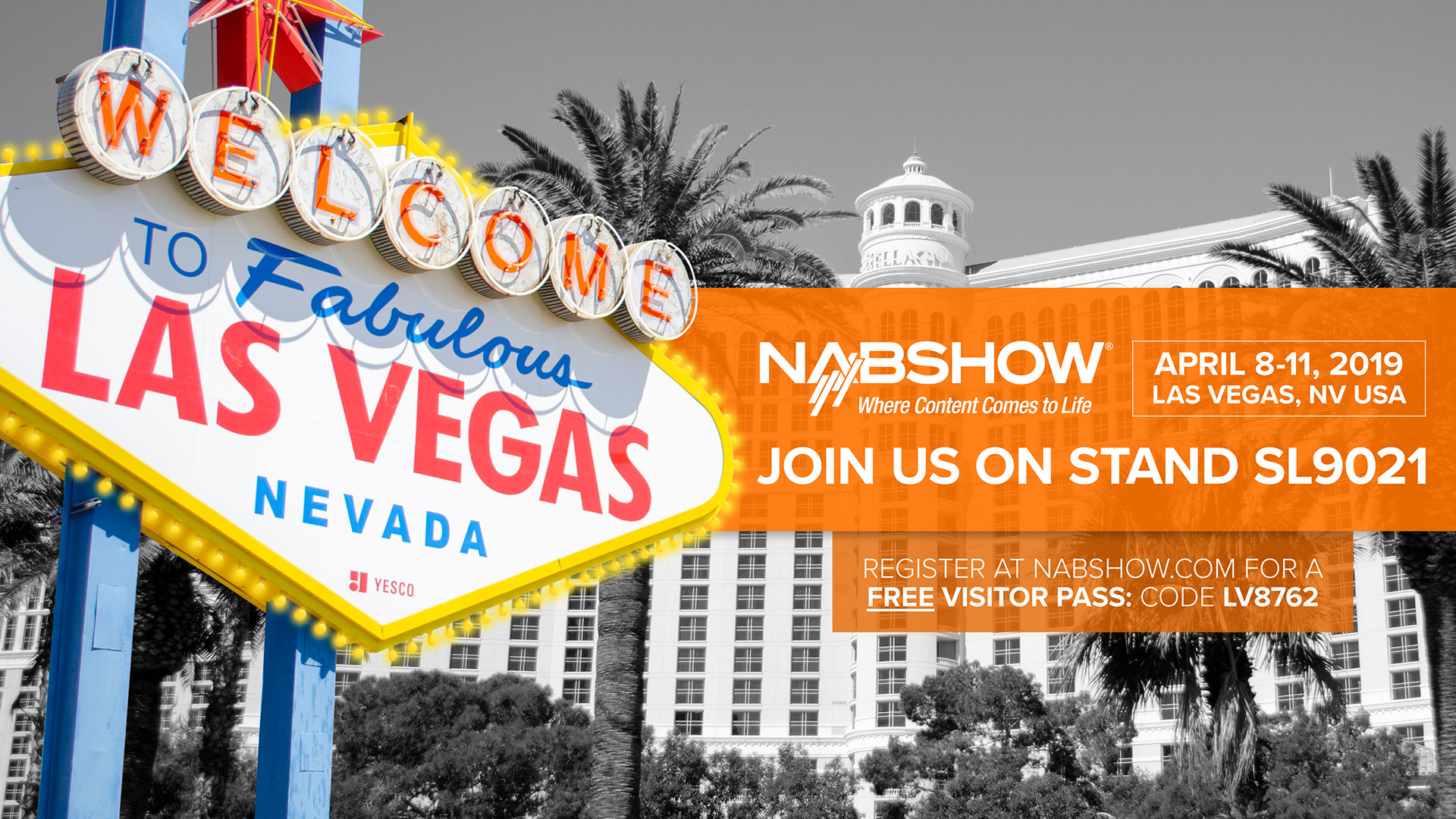 BLUEFISH444 AT NAB Show 2019
STAND SL9021
NAB Show 8-11, 2019
FREE EXHIBITION PASS CODE LV8762
If you have yet to register your attendance for the show, do so on the NAB Show website using the above code for a free visitor pass to the exhibition.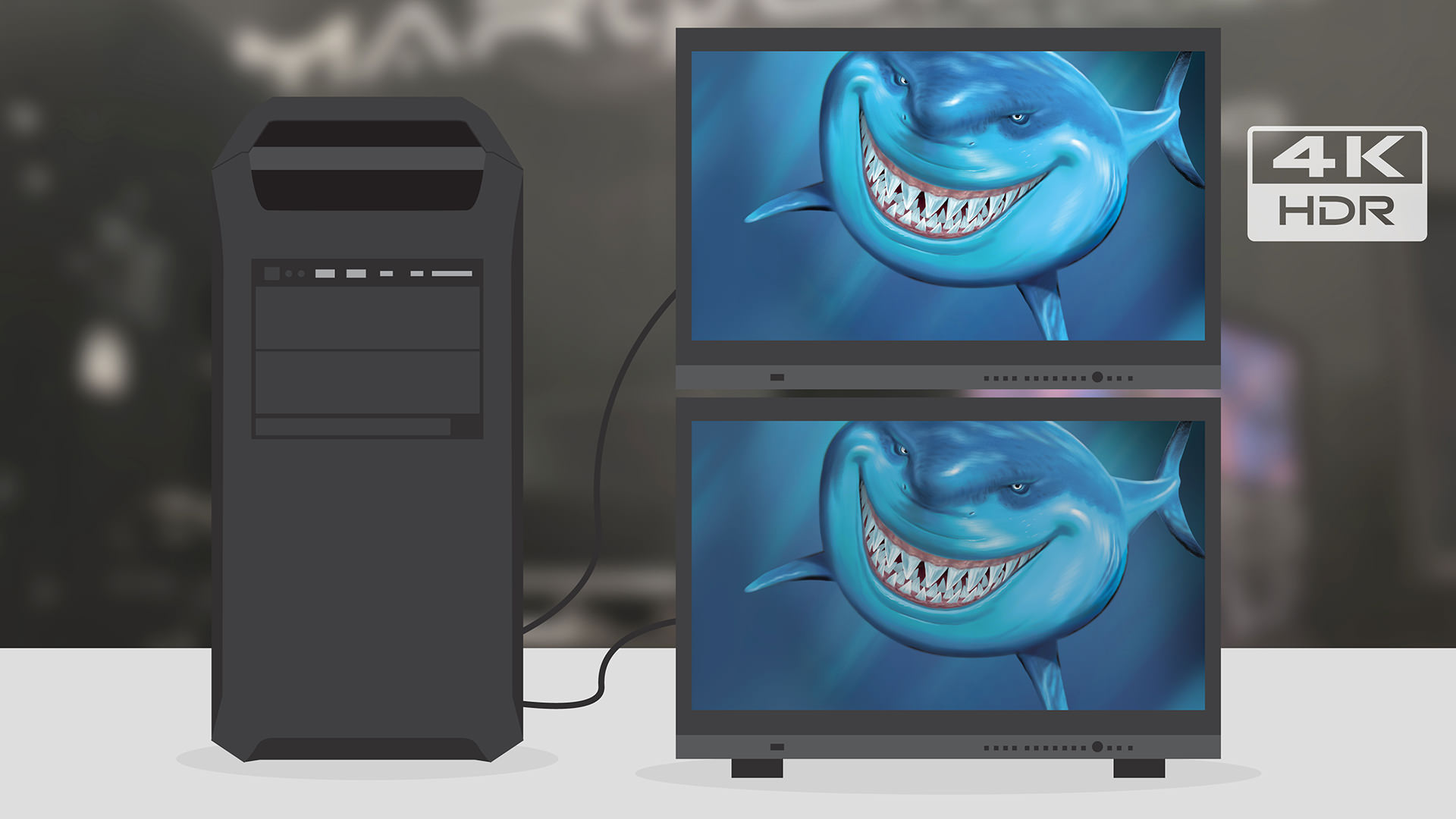 Using KRONOS Elektron, Marquise ICE is able to simultaneously output 4K HDR and SDR video for quality assurance of IMF and DCP packages.
At NAB Show 2019, Bluefish444 will demonstrate this workflow with Marquise ICE software, and be on hand to discuss how KRONOS can help you achieve your 4K, HDR, IMF or DCP workflow requirements.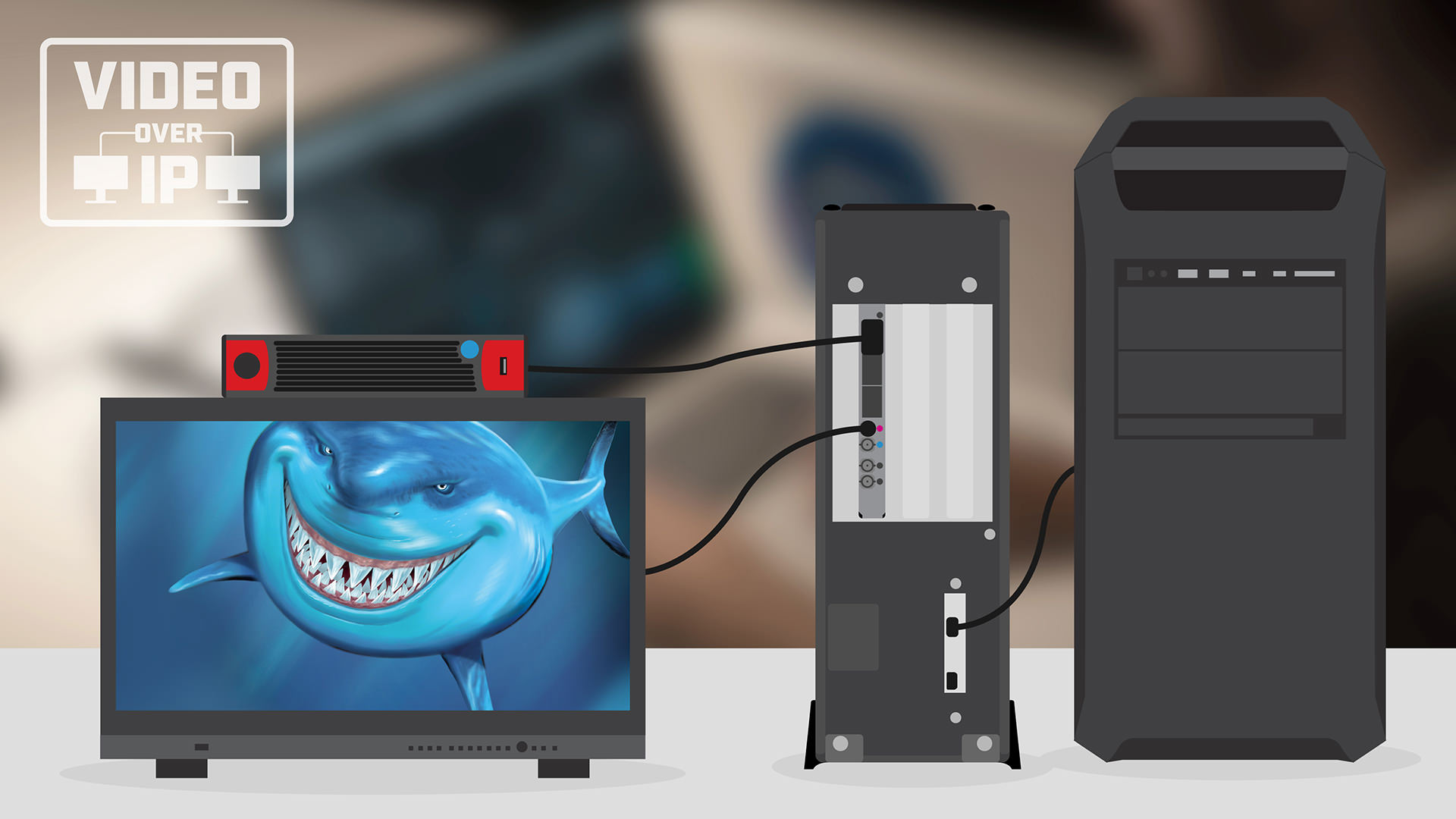 The combination of KRONOS Optikos and Avid or Adobe NLE allows for the most flexible SDI or SMPTE Video Over IP solution for post-production workflows. With Edit-While-Record support for Avid and Adobe, files that are being recorded to network attached storage from IngeSTore can be edited in near real-time for live production workflows. Bluefish444 will use KRONOS Optikos with Avid and Adobe software to edit growing files directly from SNS EVO network storage.
At NAB Show 2019, Bluefish444 will demonstrate how KRONOS Optikos can simultaneously output SDI and SMPTE 2110, with the SMPTE IP stream being received for real-time analysis by technology partner Phabrix Qx. The Bluefish444 team will also be able to answer any questions that you may have regarding your post-production or live production workflows using SDI or IP connectivity.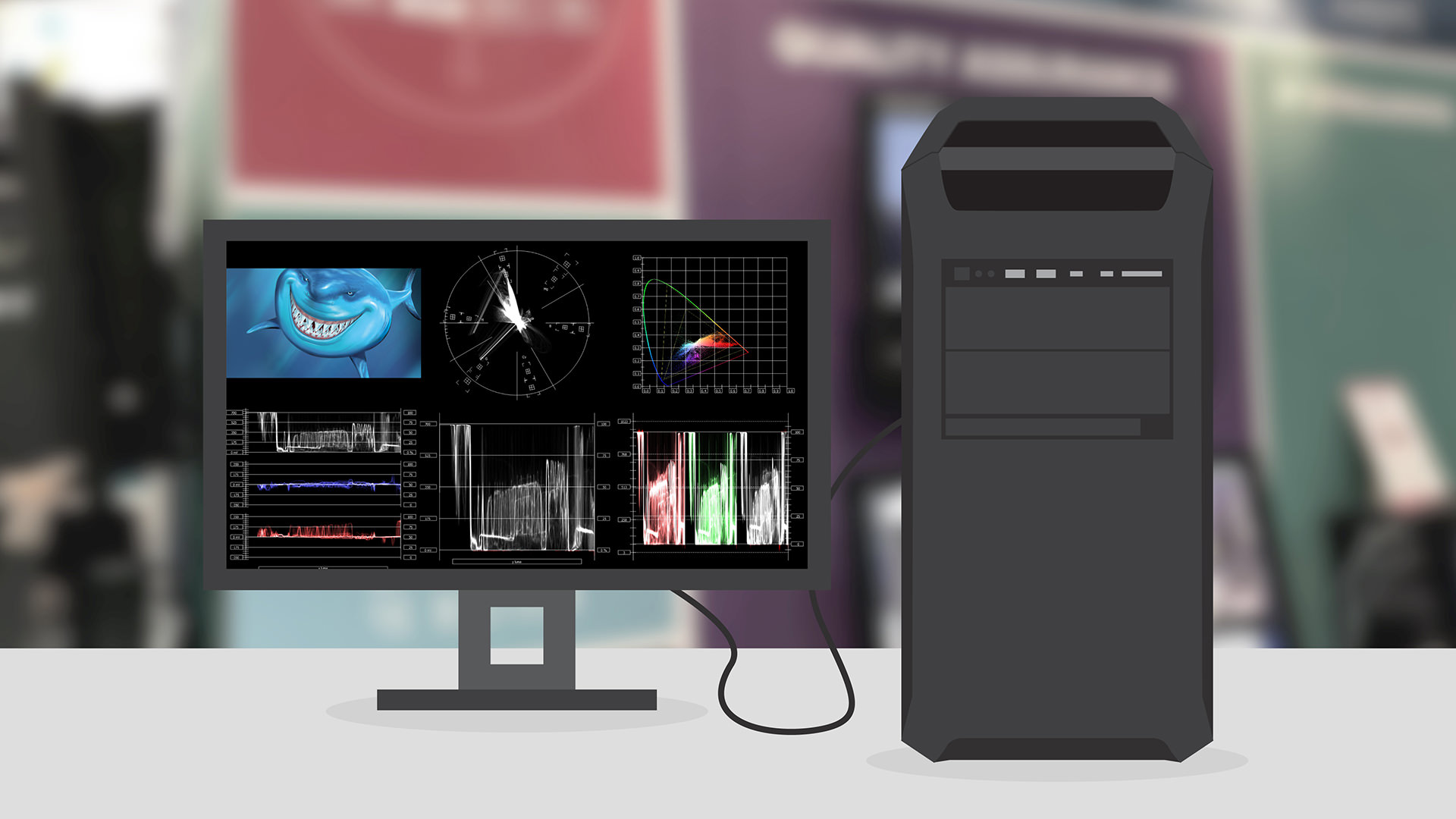 Using the latest KRONOS video card, Drastic Technologies 4KScope software can accurately measure 4K/HD/SD signals at 12/10-bit. Drastic VideoQC software can preview and QC any video file format with SDI preview from SD to 4K.
Both applications will be demonstrated at NAB Show 2019 using a single KRONOS video I/O card, with Drastic Technologies representatives on hand to answer all your QC workflow questions.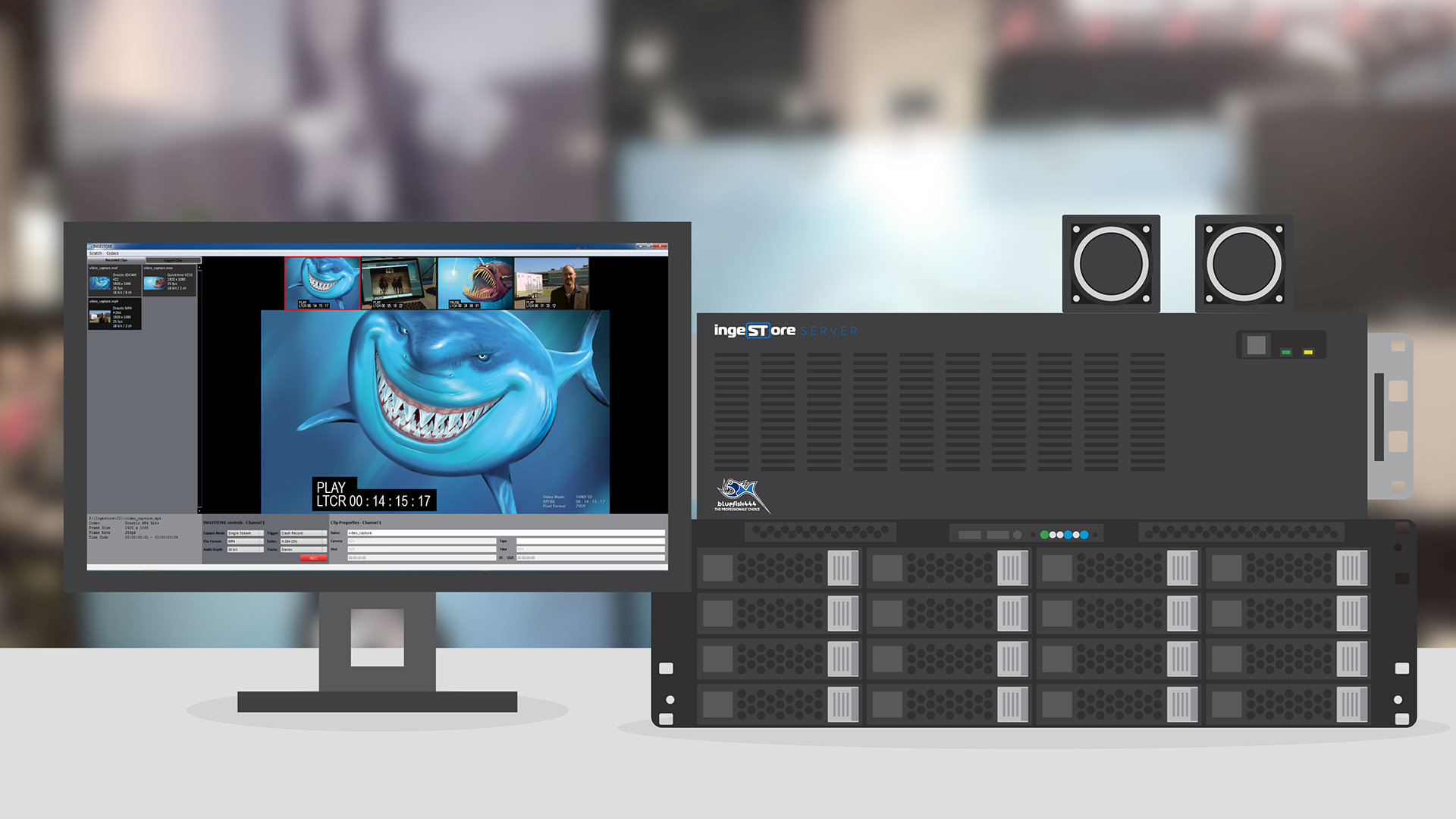 IngeSTore software has recently been updated with new codecs, Edit-While-Record support, and an API allowing control over IP networks. Bluefish444 will demonstrate the ability to record multiple video sources to network shared storage, and edit those files while they are still being recorded. The latest version of IngeSTore also allows recordings to be controlled remotely via a network browser client.
Bluefish444 will be using Studio Network Solutions storage to demonstrate this workflow, and the Bluefish444 team will be available to explain how to integrate IngeSTore into your capture workflows.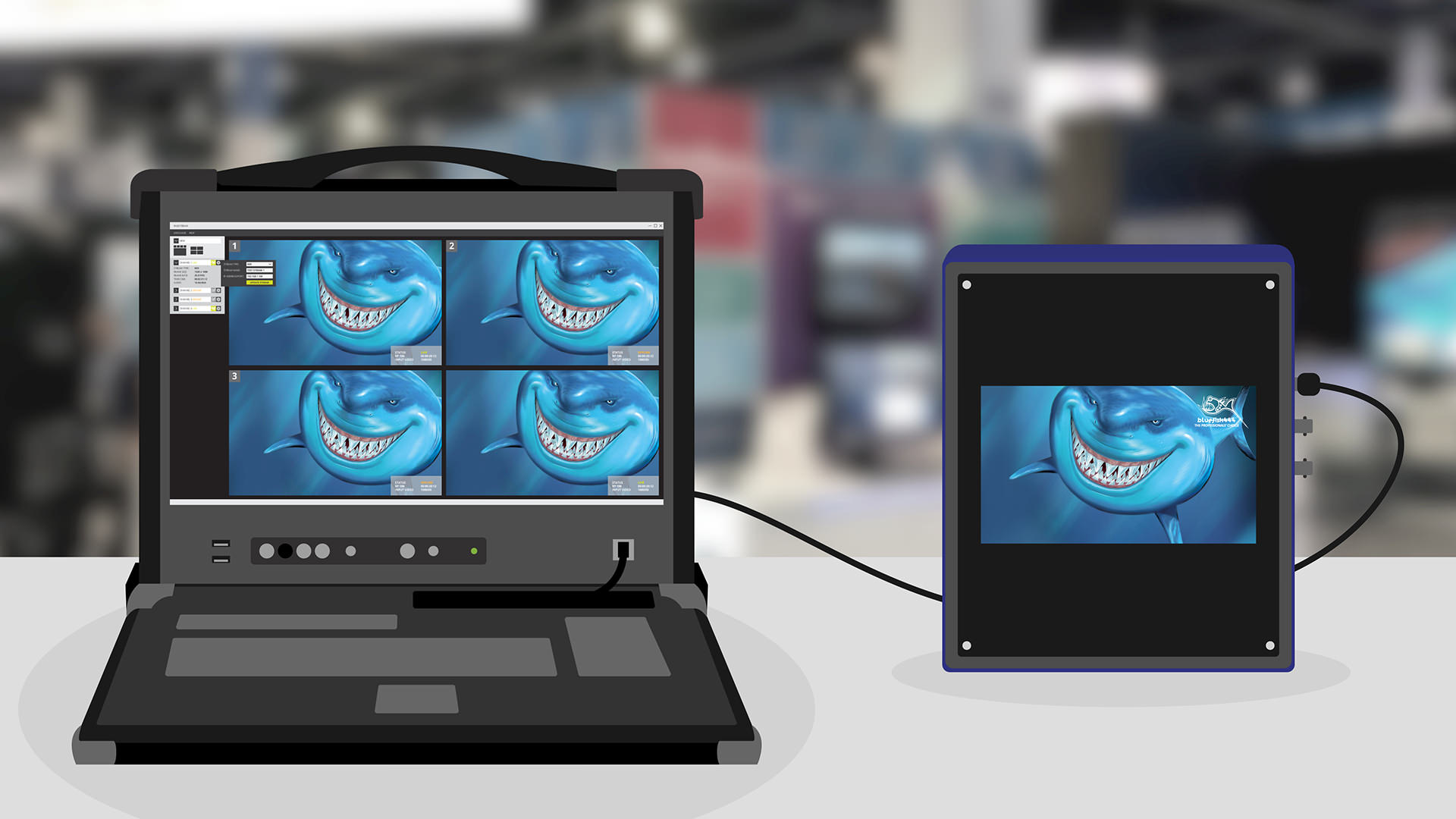 IngeSTream is Bluefish444's latest streaming protocol software, allowing for video sources to be sent over 10Gb or 1Gb networks via common industry standards, such as NewTek's NDIⓇ, or SMPTE IP streams.
At NAB Show 2019, Bluefish444 will demonstrate IngeSTream with a 4K SDI source being transferred across 1Gb Ethernet as an NDI stream. If you have any questions regarding NDI or IP streams for your live production and Video Over IP workflows, product specialists will be available on our stand.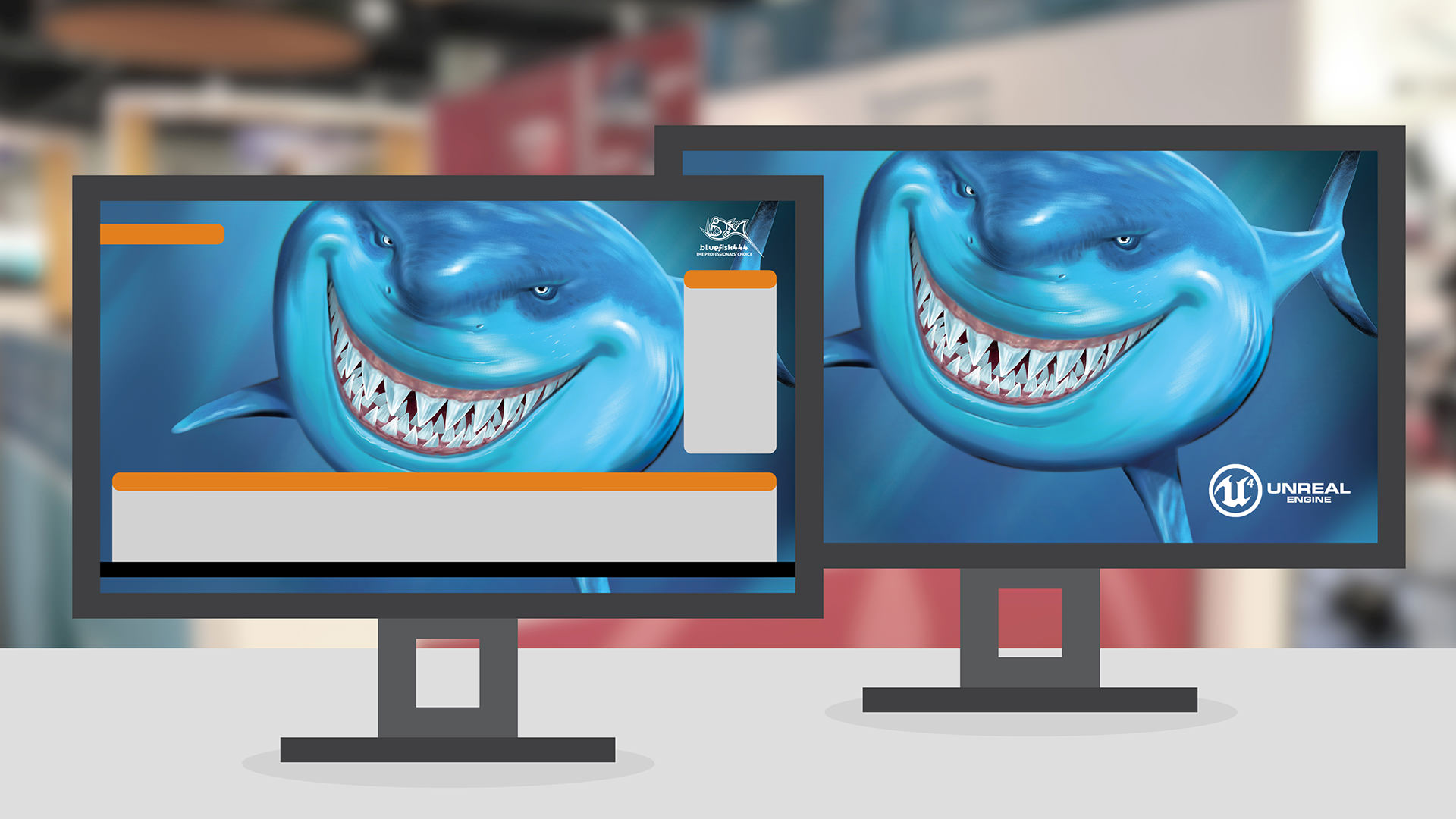 Low-latency video I/O, hardware keyers and reliability are key factors in live broadcast workflows.
A technology demonstration of the Bluefish444 support for the Unreal Engine will be conducted throughout NAB show 2019, with a collaborative workflow supported by Epic Games, NVIDIA®, HP and Bluefish444. Unreal Engine will be used to generate real-time renders of virtual sets, in-game experiences and photo-realistic images powered by the Hewlett Packard Z8 G4, and an NVIDIA Quadro RTX™ 6000, enabling hardware-accelerated ray tracing with the final SDI/HDMI output from the Bluefish444 Epoch | 4K Neutron.
To find out more about how Bluefish444 can be used for your live broadcast workflow, you can speak to our team at the show.
If you would like to meet with the team at NAB Show 2019 for a personal demonstration or to learn more about our products, please schedule an appointment below.