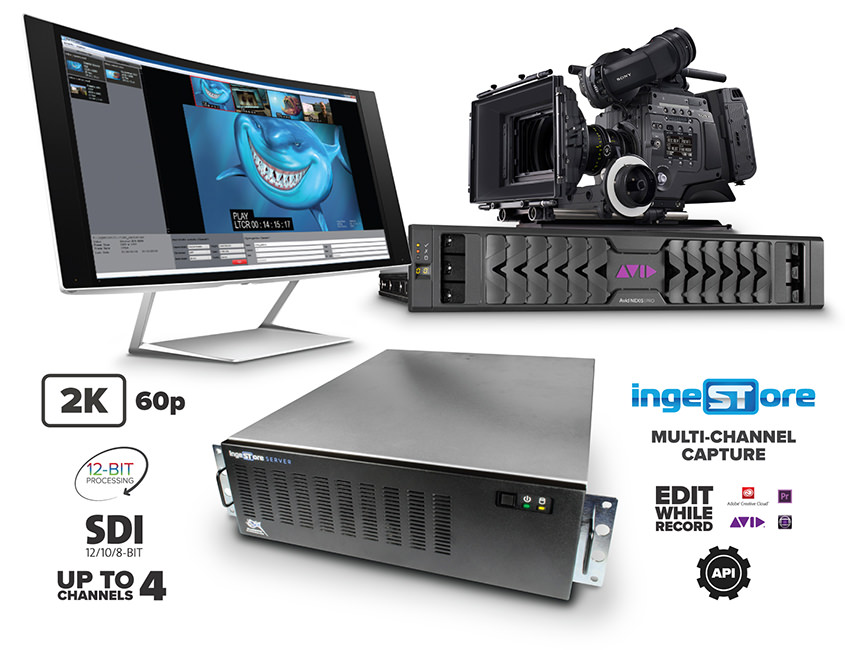 A 3RU SERVER CAPABLE OF CAPTURING 4 INDEPENDENT STREAMS OF VIDEO FROM SEPARATE SDI SOURCES SIMULTANEOUSLY
IngeSTore Server 3G multi-channel ingest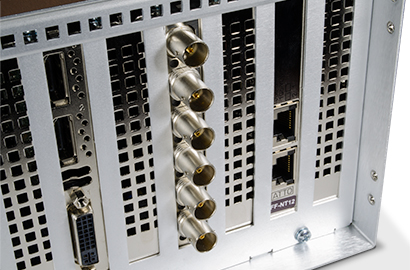 Bluefish444 IngeSTore Server 3G is a dedicated 3RU Server, able to capture 4 independent streams of HD/SD or 2 streams of 3G video from separate SDI sources simultaneously. Recorded files can be captured in Uncompressed, DV, and DVCPRO50/HD file formats free, and additional codec upgrades are available for purchase. IngeSTore Server 3G comes pre-configured with Windows 10 Pro operating system, Bluefish444 IngeSTore software, dual port 10Gb Network Interface to connect with existing network attached storage, professional NVIDIA Quadro GPU, and a Bluefish444 Epoch | 4K Supernova S+ professional SDI video capture card.
The perfect companion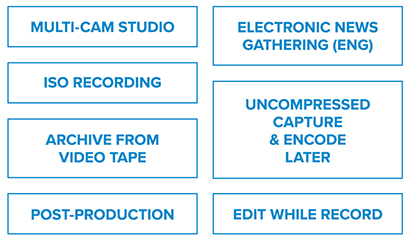 IngeSTore multi-channel capture is the perfect companion for multi-cam studio setups, ISO recording, archiving from HD/SD video tape, post-production, electronic news gathering (ENG), uncompressed capture for later encoding, and Edit-While-Record functionality.
FREE multi-channel capture tool, IngeSTore