EPOCH | 4K SUPERNOVA
FROM USD$3,995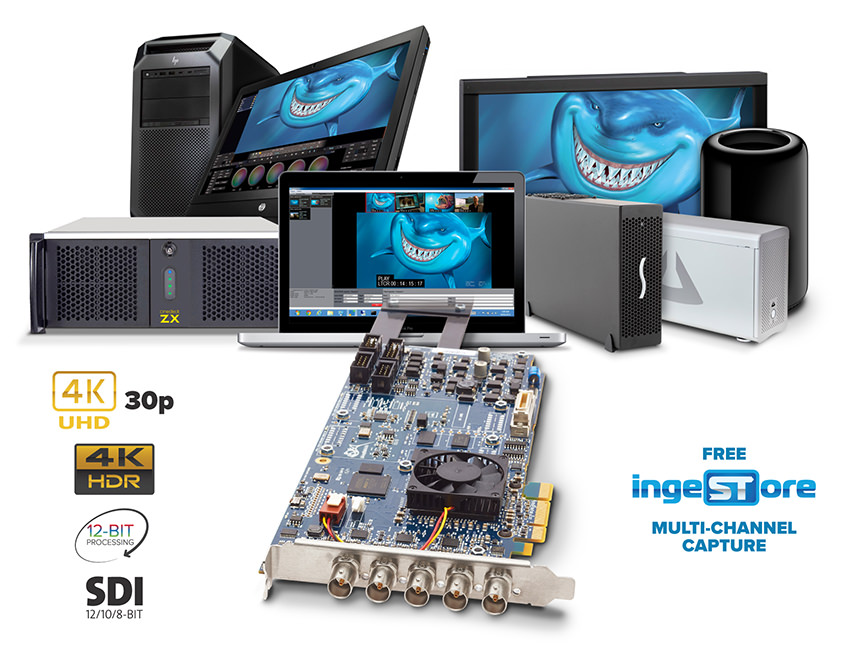 Epoch | 4K Supernova designed with developers in mind
4K Supernova offers developers complete flexibility to choose between BNC connectors. With bi-directional connectivity built-in, developers choose whether they want the BNC connectors to be either input, output, 4K, UHD, 2K, HD or SD SDI. Synchronise multiple cards, reduce hardware costs and increase your I/O capabilities. 4K Supernova gives developers more choice and flexibility than ever before.
Achieve advanced 4K/UHD workflows

Synchronising 2 4K Supernova's will create the performance required for capture and playback of 4K/UHD 3G-SDI up to 60 fps with no change to system configuration or cabling.
Quality, reliability, flexibility, lowest-latency & fail-safes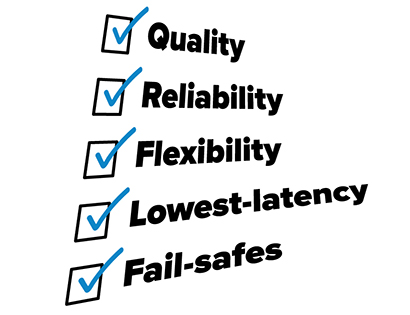 4K Supernova provides unsurpassed image quality with a 12-bit processing pipeline for all 8/10/12-bit video modes. The hardware design and cross-platform SDK have evolved from 20+ years of continuous development making it extraordinarily reliable. An MR2 routing resource alongside a customisable full-duplex asynchronous DMA engine deliver unrivalled developer flexibility.
4K Supernova has by design the world's lowest-latency providing access to captured video frames with the shortest possible delay. A FIFO mode to protect against dropped frames, bypass relays and a watchdog timer allow developers to plan for the unexpected and ensure that the show does go on.
Optional connectivity with Epoch | 4K Supernova EX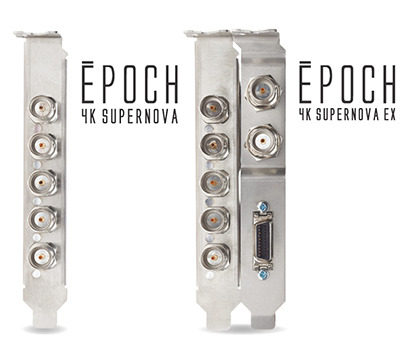 4K Supernova features 4 bi-directional 3G/1.5G/HD/SD SDI video and audio I/O's and Reference (INPUT). 4K Supernova EX includes 7.1 surround sound AES/EBU audio I/O, analogue audio output, LTC I/O and RS-422.
Flexible, cross-platform SDK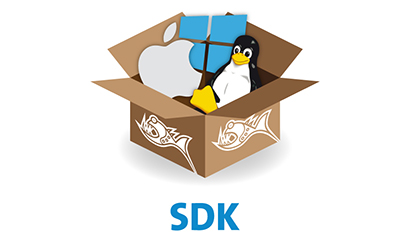 FREE multi-channel capture tool, IngeSTore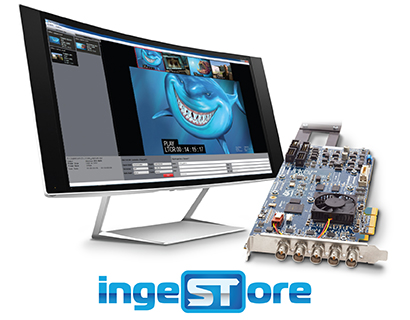 Bluefish444 have developed IngeSTore as a multi-channel ingest tool, which is available FREE with all 4K Supernova I/O cards. IngeSTore allows capture of up to 4 channels of video with independent format SDI sources simultaneously. Capture to QuickTime, AVI and DVCPRO50/HD codecs for free, with additional codecs available via licensing.