SYNC VV WORKSTATION
FROM USD$32,000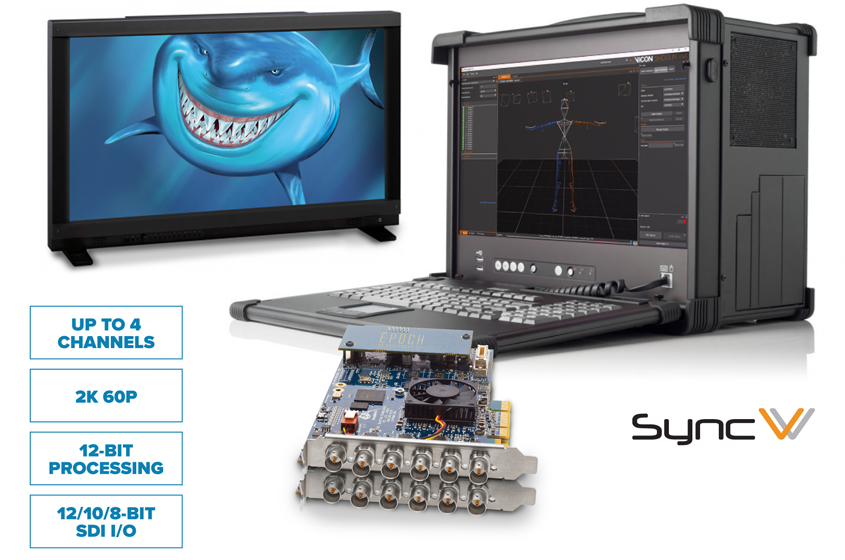 Sync VV is a capture system developed by Crescent and Bluefish444, as an all-in-one solution supporting VICON and Faceware capture workflows. For use with VICON, Sync VV is able to simultaneously record up to 4 channels of 3G/HD reference and facial videos, and allow playback all with the one unit, as a fully-automated workflow.
With a compact and military-grade rugged construction, the Sync VV workstation is strong enough for any environment, and powerful enough for any workload.
The system can also be used as real-time 4K editing system, with full control of the input and output configuration as is required.